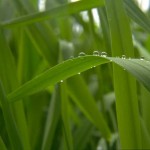 Lawn Care Kennebunk Maine
207 Lawn Care Kennebunk Maine is focused on building and maintaining beautiful lawns in Southern Maine. So; take great pride in beautifying the communities we serve. We've been in the business 35 Years, and experience is the hallmark of what we offer our customers! Moreover; Our main Focus is the meticulous Care of Lawns. We provide various services that will encourage the health of our customer's exterior investment. See us on our grass cutting page [HERE] https://www.207lawncare.com/grass-cutting/
207 Lawn Care In Kennebunk Maine Is An Investment
One of the first aspects of your property others see when driving by or visiting is your front lawn. 207 Lawn Care Kennebunk Maine can ensure that the impression made upon other humans is a lasting one. Is your lawn struggling due to lack of proper nourishment? When was the last time your lawn was thatched? Is the soil weak and depleted from years of chemical assault to the point that beneficial insects and microbes have vanished? A lawn is a living organism, and if it has had years of abuse by means of chemical cocktails, chances are it needs help.
Lawn Weeds In Kennebunk Maine Verses Pollution
Weeds in a lawn are a natural occurrence but this does not mean total surrender to them. 207 Lawn Care In Kennebunk Maine can help create an environment that favors grass over weeds. The place to begin is the soil. A thriving healthy soil is vital to successful Lawn Care In Kennebunk Maine! This would, of course, require an investment of resources and commitment from you the customer.
Rome Wasn't Built In One Day And Neither Will Your Lawn
The key to successful Lawn Care in Kennebunk Maine is to build a sound foundation to encourage healthy vibrant turf. Once again, this would take commitment to the goal and patience. Successful Lawn Care is not a McDonald's drive-thru window, that is the reality of it folks.
You may also visit us at our Grounds Maintenance division [HERE] https://pcuenterprises.com/
Call Us Today For Exceptional Service
(207) 499-2617 Or (207) 205-7469