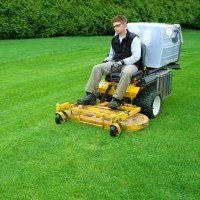 Lawn Care Saco Maine Proudly Serving Southern Maine 35 Years!
207 Lawn Care has provided Lawn Care Saco Maine with great Old Fashioned Service Since 1984. Experience matters Saco! Serving Greater Southern Maine.
Lawn Care Saco Maine was created to inform you of our business model. For instance; we have 35 Years of hands-on experience. Being in a business that long teaches much along the way. Moreover; providing service to Saco Maine all these years has been a calling.
When choosing a lawn care provider, it's important to consider many factors. Clearly; Time in service and traditional approaches add value to what's provided you. And of course; when a contractor invests in quality reliable equipment, this benefits the customer. Also; a husband and wife team has the incentive to provide quality service. Because; it's their name on the line. So; if you desire expert quality work, we would love to hear from you. Remember, 207 Lawn Care is a one-stop shop!
Committed to Lawn Care Saco Maine
Our commitment to you doesn't end upon signing a service agreement. Also; we also commit to you by investing in professional, grade equipment. 207 Lawn Care is also fully insured. Because we believe this to be a key responsibility to our customers. Besides; we are very much old school in our approach to service. In fact; we could certainly grow our business into a large enterprise. But we much prefer the personal approach that only a husband and wife team can provide. Therefore; the owners are on the job serving your Lawn Care needs. If you prefer to skip to our grass cutting page please [CLICK HERE]
Services We Offer You
Grass Cutting
Seasonal Cleanups
Fertilizer Programs – (Organic & Straight) 
Lawn Over-Seeding and Renovation
Power-Raking Of Lawn (De-thatching)
Beneficial Insects
207 Lawn Care Serving York And Cumberland County Areas
YORK COUNTY MAINE
Biddeford
Saco
Old Orchard
Kennebunk
Kennebunkport
Wells
Ogunquit
Sanford
Springvale
Acton
Lyman
Dayton
Waterboro
Buxton
CUMBERLAND COUNTY
Traditional Personal Service Is Priceless
207 Lawn Care is a division of PCU Enterprises.
Moreover; we've Served York and Cumberland County Maine for over 35 Years! So; my wife and I will provide exceptional Lawn Care services to Saco Maine. If you are in the market for grounds maintenance, we would appreciate the opportunity to serve you. Moreover; if you're "old school," and miss traditional service, call us. We invite you to give us a try. Indeed; traditional personal service is Priceless!
Finally; You may also visit us at our parent company [HERE]
(207) 499-2617 Or (207) 205-7469
839 total views, 2 views today