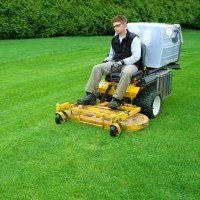 Lawn Care Saco Maine
We at 207 Lawn Care have 34 Years of experience providing Lawn Care Saco Maine with Professional Service. At 207 Lawn Care "Our Focus Is Lawn Care – Period! If you desire to have Expert and Meticulous maintenance of your lawn we would love to hear from you. If you require Lawn Care in Saco Maine we at 207 Lawn Care are a one stop shop.
We Are Committed to Lawn Care Saco Maine
Our commitment to you doesn't end with you signing up with us. We also commit to Lawn Care Saco Maine by investing in Professional Commercial Grade Equipment to serve you better. We at 207 Lawn Care are also fully insured since we believe this to be a major component of responsibility. We are also very much "Old School" in our approach to service. While we could certainly grow our business into a gargantuan enterprise, prefer the personal approach that only a husband and wife team can provide. In other words the owners are on the job serving your Lawn Care needs.
Services We Offer You
Grass Cutting
Seasonal Cleanups
Fertilizer Programs – (Organic & Straight) 
Lawn Over-Seeding & Renovation
Power-Raking Of Lawn (De-thatching)
Beneficial Insects
207 Lawn Care Serving York And Cumberland County Areas
YORK COUNTY MAINE
Biddeford
Saco
Old Orchard
Kennebunk
Kennebunkport
Wells
Ogunquit
Sanford
Springvale
Acton
Lyman
Dayton
Waterboro
Buxton
CUMBERLAND COUNTY
207 Lawn Care is a division of PCU Enterprises Serving York and Cumberland County Maine for over 34 Years! My wife and I will provide Lawn Care Saco Maine and other communities with exceptional personal service. If you are in the market for services we offer we would appreciate the opportunity to serve you. If you are "Old School" and you miss old fashioned service the way it used to be, we invite you to give us a try.
(207) 499-2617 Or (207) 205-7469