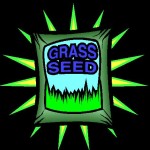 New Life For Old Lawns
Overseeding is the practice of spreading grass seed over existing lawns. Also; this service can give new life to tired and thinning turf. This practice is great for filling in bare areas. Furthermore; when done yearly, this practice assists in crowding out pesky weeds. In fact; lawn overseeding can help reduce the use of harmful pesticides.
Regular professional lawn and landscape services provide the best results. Furthermore; 207 Lawn Care provides Professional lawn overseeding for our customers. This service helps to provide a healthy, lush, carpet-like look. Moreover; 207 Lawn Care can create a beautiful turf for you. We can create yards neighbors will envy. Also; overseeding is useful for introducing improved seed varieties without re-doing the lawn.
Need grass cutting service? [CLICK HERE] https://www.207lawncare.com/grass-cutting/
Rationale when Lawn Overseeding
Some grasses in your lawn may be struggling to survive. Because; there may be new conditions not suited for your current lawn. Perhaps there are changes in available water and humidity levels. Or maybe new plantings are now shading formally sunny areas. Clearly; such places can provide too much shade over time. A lawn may also be used differently if there are changes in lifestyle.
207 Lawn Care Recommends Annual Lawn Overseeding
Lawn Overseeding Is A Powerful Technique
207 Lawn Care invests in equipment to properly overseed a lawn. Furthermore; a skilled contractor can obtain the best growth rate. We may also recommend other services and products for best results.
Grass Seeds
Grass seeds are always being developed to better adapt. In addition; improved seeds may show resistance to heat, cold, and drought. Some seeds may also show opposition to certain insects and diseases. Moreover; 207 Lawn Care provides seed most suited for particular conditions. We also consider customer use of their lawn when proposing.
Need additional Grounds Maintenance service? See our parent company [HERE] https://pcuenterprises.com/
207 Lawn Care – Lawns For The Real World
Call us today for a quote, and make your dream lawn a reality
(207) 499-2617 (207) 205-7469